Integrated Marketing
You don't hear those two words used together too much these days. It used to mean having a synergy between your online and your off-line marketing efforts. We think it's bigger than that.

Digital Web Magazine's Dirk Knemeyer said it best when he wrote that:

Integrated marketing is an approach based on the consistent and systematic strategic creation and delivery of marketing messages and materials. By establishing consistency between different media and distribution points, particularly over the course of a period of time, brands can enjoy greater sustainability and coverage. The expenditure of dollars or resources for integrated campaigns works in a resonant way, benefiting from the messages that came before and continuing to provide momentum and strength for the messages that come thereafter.
As consumers continue to be bombarded with marketing messages, it has become more difficult to reach our target audiences. As such, over the course of the next few months, we hope to address the media channels that are available to us as marketers - to help you to have a better understanding of the media - which will in turn help you to weave together your print, television, web, and other marketing dollars, consistent with CRM and integrated marketing principals.
As a point of clarification. Our intention is not to have this page tell you how to develop an integrated marketing campaign (nor present a framework) - there are plenty of examples in the marketplace of finely executed integrated marketing programs - this page will look at each of the elements and how its message vehicles can be most effective.
Thus, all online and offline marketing channels must come together and work as a unified force. Online marketing channels include eCRM initiatives/programs, search engine optimization (SEO), affiliate programs, online advertising to latest web related channels for webinar, blog, RSS, podcast, and Internet TV. Offline marketing channels are traditional print (newspaper, magazine), direct mail, public relations, billboard, radio, and television.
---
Media
| | |
| --- | --- |
| Your target audience and the overall objective of your campaign will drive your media strategy. National companies will most likely buy national cable. A smaller, more regional company may buy local broadcast. Typically you will need to be on air for 2 weeks back to back before you are able to take a hiatus to read results and affect your buy. Keeping the 2 week flights together also mitigates seasonality. | |
DRTV
Marketers have traditionally looked at customers as marketing targets; demographic pools that share similar traits as defined by age, gender, income, and/or need. They've marketed products and services to these populations by essentially force fitting them to those targets. This involved positioning products and services in a light that would appeal to the most customers. For some products and services this approach works. For others, a far more targeted approach needs to occur.
By one estimate, consumers are bombarded with 4,000+ messages in a given day. In such a competitive environment, how do you get the consumer's attention to communicate your value proposition? Direct Response Television (DRTV) is one such channel available to reach your customers. Companies have been drawn to DRTV for a number of reasons:
- First it tends to be cheaper than commercial television
Media is 40 - 60% cheaper (depending on timing)

Media flights range from 4 - 6 weeks with media being between $100,000 - $200,000 per week.

Creative and production for DRTV spots range from $200,000 - $300,000 - compared with a traditional 30 second commercial which tends to cost between $400,000 - $800,000 per spot (depending on the number of people you have in the spot).

DRTV long forms range from $300,000 - $600,000 in creative and production costs.

All costs do not include talent, nor call center nor fulfillment costs.
- Second, the DRTV format allows the marketer to spend time in getting their message out.
Short Form - 1 to 5 minutes in duration - appropriate for products that are familiar to the consumer

It typically takes 3+ impressions before consumers act upon your call-to-action.
Your competition is other ads

Long Form - Over 5 minues in duration - appropriate for products that are less familiar to unfamiliar

Your competition is other programming

Infomercial - 28 minutes, 30 seconds in duration - appropriate where education required

Your competition is other programming
- Third, results. You can actually measure what you are getting for your media buy. Conversions are approximately:
Short Form: 20%
Long Form: 40%
Infomercial: 30%
---
This section still under construction.
Print
PR
It is interesting how many people misunderstand public relations. How often have you heard: "We're having an event (or we have something to say), we need the press to cover it - we need buzz?" Well, the obvious question is why would the press want to cover your event? In all likelihood, what is interesting to your customers for whom the event is designed, and what is interesting to the press are very different. How many organizations send out press releases looking for coverage? Too many. While we don't profess to be experts in this field of public relations, what we do know from our experience is that the best success with PR is usually with a made-for-media event vs. an event for which you merely want media coverage. It is not too fine of a distinction. You need to give the press a reason to cover you. With a made-for-media event, everything is tailored for the press to be chomping at the bit. Make no mistake, this is for the media, not your customers.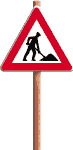 This page is currently under construction. We hope to have it fully available soon.
---
Word-of-mouth marketing company BzzAgent - an interesting program whereby unpaid agents get points that can be redeemed for prizes by reporting back "buzz" activities.
Innovative Video Platform: Brightcove
---

In keeping with our site's mission to represent CRM best practices, we reiterate our call that should you come across content and links that, in your opinion, represent the best of the Internet, we strongly encourage you to pass them along so we can continue to keep our community abreast of the latest and best.